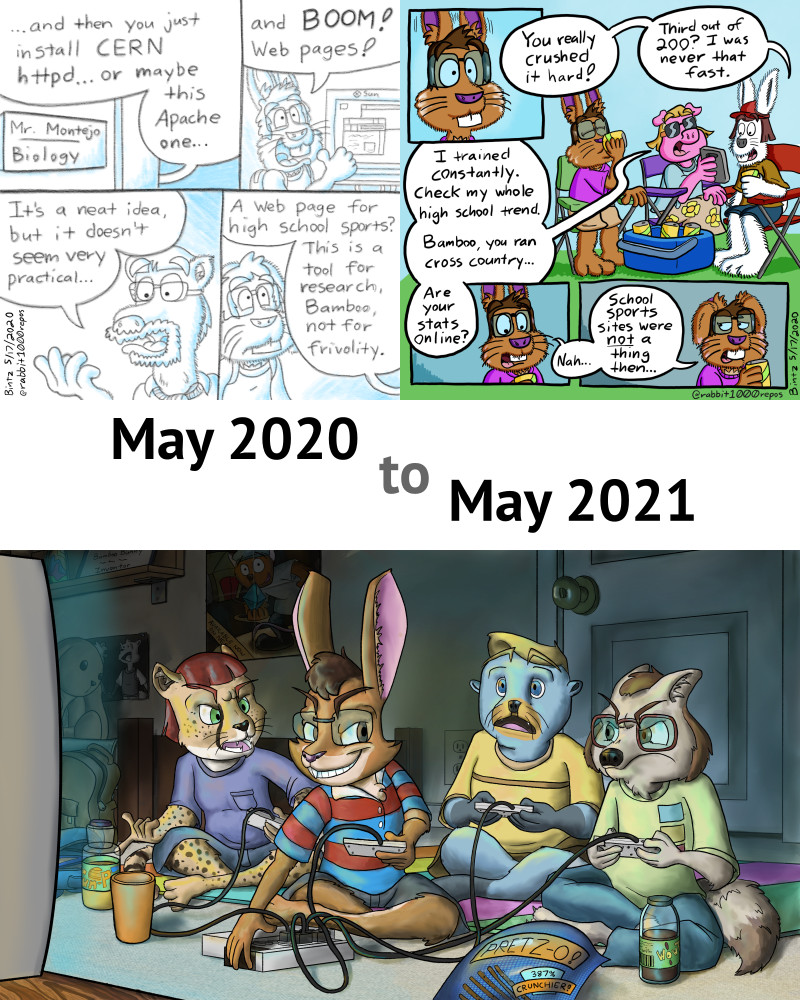 Top is from an unpublished The Industrious Rabbit comic. Bottom is from The NES: Playing Volleyball with Three of Your Friends.
2020 was the first time in a very long time I'd put serious study into my art since college. I have three main resources I used during that pandemic time:
Hopefully once May 2022 rolls around I'll be even better and faster.