The Wizard and The Metalsmith - Store
Issue 1
<div class="row">
  <img src="/images/issue_01_cover.png" width="25%" align="right" />
  <p>
    Get a signed copy of <strong>Issue 1</strong>, <em>Welcome to Togil Castle</em>, as well as a
    signed Issue 1 postcard.
    Or, pay what you want for the digital version of the comic!
  </p>

  <p>
     Rynaw Hamagan is a metalsmith who takes over for his deceased master at the second
     largest castle in the realm. Can he and his expecting wife handle big city life, and can Rynaw take over from where his master left off?
  </p>

  <h3>Pay what you want!</h3>
  <a href="https://sellfy.com/p/Lztg/" id="Lztg" class="sellfy-buy-button">Pay what you want for!</a>

  <h3>Buy a physical copy!</h3>
  <form target="paypal" action="https://www.paypal.com/cgi-bin/webscr" method="post">
  <input type="hidden" name="cmd" value="_s-xclick">
  <input type="hidden" name="hosted_button_id" value="3QPFAH8TYA9AU">
  <table>
  <tr><td><input type="hidden" name="on0" value="Destination">Destination</td></tr><tr><td><select name="os0">
    <option value="Shipped (US)">Shipped (US) $8.00 USD</option>
      <option value="Shipped (International)">Shipped (International) $10.00 USD</option>
      </select> </td></tr>
      </table>
      <input type="hidden" name="currency_code" value="USD">
      <input type="image" src="https://www.paypalobjects.com/en_US/i/btn/btn_cart_LG.gif" border="0" name="submit" alt="PayPal - The safer, easier way to pay online!">
      <img alt="" border="0" src="https://www.paypalobjects.com/en_US/i/scr/pixel.gif" width="1" height="1">
  </form>
</div>

Issue 2
<div class="row">
  <img src="/images/issue_02-cover.jpg" width="25%" align="right" />
  <p>
    Get a signed copy of <strong>Issue 2</strong>, <em>Lord Tasywack</em>, as well as a
    signed Issue 2 postcard.
    <!--
    Or, pay what you want for the digital version of the comic!
    -->
  </p>

  <p>
    Lord Lleedle Tasywack, ruler of Togil Castle, outlines his big project to Rynaw. Will Rynaw accept the offer, or will he object to protect his family?
  </p>

  <!--
  <h3>Pay what you want!</h3>
  <a href="https://sellfy.com/p/uv3K/" id="uv3K" class="sellfy-buy-button">Buy now</a>
  -->

  <h3>Buy a physical copy!</h3>
  <form target="paypal" action="https://www.paypal.com/cgi-bin/webscr" method="post">
  <input type="hidden" name="cmd" value="_s-xclick">
  <input type="hidden" name="hosted_button_id" value="JA3PD9KSGBDDC">
  <table>
  <tr><td><input type="hidden" name="on0" value="Destination">Destination</td></tr><tr><td><select name="os0">
    <option value="Shipped (US)">Shipped (US) $8.00 USD</option>
    <option value="Shipped (International)">Shipped (International) $10.00 USD</option>
  </select> </td></tr>
  </table>
  <input type="hidden" name="currency_code" value="USD">
  <input type="image" src="https://www.paypalobjects.com/en_US/i/btn/btn_cart_LG.gif" border="0" name="submit" alt="PayPal - The safer, easier way to pay online!">
  <img alt="" border="0" src="https://www.paypalobjects.com/en_US/i/scr/pixel.gif" width="1" height="1">
  </form>
</div>

Stickers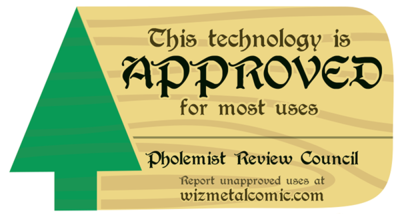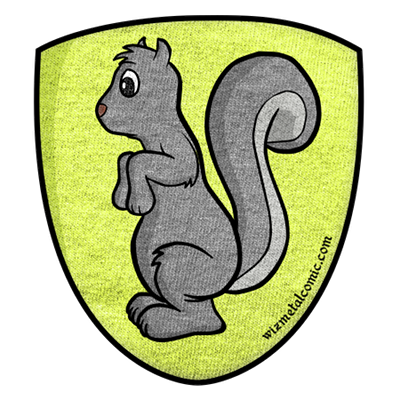 Approved Sticker
The Pholemists, the most popular religious order in North Borol, are very strict about what technology the public can use. Prove that your laptop, tablet, or other advanced technology is approved for most uses!
Tasywack Squirrel Sticker
The Tasywacks made their money with squirrel farms after a big war, and so they honor that with this crest! This one is worn on the uniforms of the guards at Togil Castle, and you can adorn your favorite things with it as well!