Media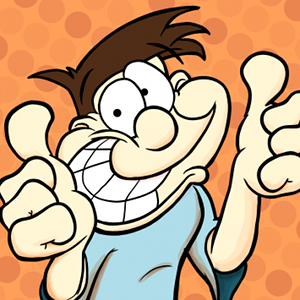 Jun 05, 2020
Mayhem
The Raid meets The Purge meets Office Space? A movie that was made in 2017 that, because of the coronoavirus pandemic in 2020, makes absolutely no sense to me anymore. A fun watch, though.
Tetsuo: The Iron Man
Except for one scene at the start that squicked me out a little, this…was certainly a film.
May 15, 2020
Seen on The Last Drive-In
It's a zombie movie that is filmed in a single take. Keep watching, though… A very very fun movie, and Joe Bob's speech at the end of the episode about "aspiring" filmmakers was wonderful.
Update: Here's the speech. Watch it. I am no longer an "aspiring" cartoonist. Fuck aspiring.
Translated for the comic artist like myself
Putting in your best hours – your morning hours – on your personal projects is the way I've always done it. Even if it's story grooming for my comic, that sets me up for all the other stuff in the future.

I helped to build what was, at the time, the most widely used webcomic publishing platform for WordPress, and it enabled a lot of folks to get a lot of comics out there, and I"m sure some of them went on to big things. It's still that easy to publish, either on a hosted platform or on your own setup.

After doing comics for a very very long time, if your goal is to get picked up by a big company, it's way better to publish lots and lots of your own very unique stuff. You can't control the zeitgeist, but you can keep honing your craft. And maybe the zeitgeist will never see you. At least you'll have fun along the ride.

I, personally, am self-publish-'til-I-die, but who knows what the future will bring…

Software is free or damn cheap. Inkscape just release 1.0 after many many years, and Krita is hands down my favorite illustration software. Even Autodesk Sketchbook is free on Android, and I'll only switch away if it fails to work on newer Android, or until Krita is ported. Heck, Procreate is $10 and I would buy an iPad only to use this software. It's that good.

"Be prepared to fall on your face" has always been a challenge for me. I'll be addressing that pretty directly in Rabbit with 1000 Repos. However, I've fallen on my face so, so many times during my comic career that, at this point, I'll try just about anything to get you to read my stuff. I don't care anymore. Always be plugging.
"You fail, until you don't."
May 10, 2020
It's RoboCop without the satire and with more psychics. Definitely a fun watch. ED-209 approves.
Oct 14, 2019
The Darkness - Easter is Cancelled
I had "Permission To Land" on repeat on my iPod 3rd gen after both came out. Big, loud, raunchy, and a real time capsule of the early 2000s. I tried listening to the albums that came after and they never hooked me quite like "Permission To Land" did (and I just tried "Pinewood Smile" after taking "Easter is Cancelled" for a spin to confirm this, though I think I missed one or two in the middle there).
This album, though…I think I've listened to it about ten times so far. It's way more old school metal than hard rock, their big stadium sound and production is all there, and the songs seem a lot more mature than the jokey-yet-quality songs on "Permission To Land". Take this one for a spin: https://www.youtube.com/watch?v=6siQ1yjnwvE
I forget how I found about Disperse (maybe GPM recommendation?) but I'm glad I did. I normally don't like noodly guitar stuff, but for some reason I really like Jakub's work. Foreword, Wishful Lotus Proof, and this album are all great, and this one is way more eclectic and over-the-place than the other two.
Flying Colors - Third Degree
I think I've heard some Flying Colors on various prog rock avenues on the Internet before, but this is the first time I've listened to one of their albums from start to finish. It's got Mike Portnoy and Neal Morse, so it's super heavy on the neo-prog front with a lot of hard rocking bits. It deserves a few more spins, for sure.
Oct 12, 2019
Wow. Watch this series. You don't need any other knowledge about Gundam other than there are giant robot outfits that beat the crap out of each other, that there's political intrigue, and that war sucks. So far my top three favorite Gundam series don't have a single Newtype to be found, and I have no problem keeping it that way.
---
Sometimes I forget what media I've seen/read/listened to and what I thought of it. Hopefully this will help me remember.