Media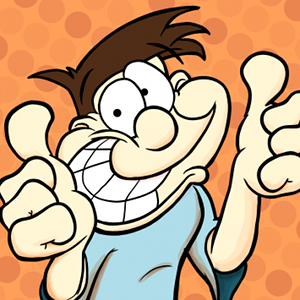 Aug 13, 2019
Puppet aliens leave a literal arm cannon around for a fan of AOR and Southern Rock to find and, subsequently, go crazy with and start shooting cars and planes and stuff.
Aug 13, 2019
A serious, cautionary tale about the dangers of autonomous vehicles and artificial intelligence.
That's not the synopsis I would give for Maximum Overdrive. This weird Stephen King-directed film is quite the production, that's for sure. 🚛🚛
Aug 11, 2019
I'm going through Don Broco's albums today and Monday while I do house stuff. They're touring with Trash Boat, but Trash Boat won't be at any of the shows near me. If there was a sad raccoon emoji to rate these albums with, I'd use that. Instead, I'll use the regular raccoon emoji.
Don Broco - Technology
Loud, crystal clear, very dancy, and a great selection of some pretty deep, interesting topics in the lyrics. The U2-inspired "Got To Be You" is amazing. 🦝🦝🦝🦝🦝
Don Broco - Automatic
Big, loud, energetic, and just plain awesome. 🦝🦝🦝🦝
Don Broco - Priorities
A good intro to what this band will eventually become. A bit more mellow than the newer entries, still great. 🦝🦝🦝🦝
---
Also, from Coworker Recommendation Time:
Bon Iver - i,i
Now sure I've ever listened to Bon Iver before but they remind me of TV On The Radio a bit. I think this would make for a good eveningtime/rainy day album/long road trip album for me, so it gets 📺📺📺📺.
Aug 10, 2019
A few albums that Google Play Music said were like Trash Boat. I will rate them with 🦝 emoji:
The Gospel Youth - Thoughtless
6 track album with enough screaming, melodies, and plenty of emo-y/pop punk-y goodness to get me going this morning. 🦝🦝🦝
TheCityIsOurs - Low
A bit more screamo than I typically go for, but I don't hate it. Would be good background music for an aggressive house cleaning. Yes, I'm old. 🦝🦝
Bad Heaven Ltd. - Strength
A little too lo-fi and shoegaze-y for my tastes. 🦝
Aug 10, 2019
Symbiotes run amok in this film that is also half of the first The Hidden movie. The commentary was good, the film was all right. A few definite gross-out scenes that I'm glad I was not eating during.
---
Sometimes I forget what media I've seen/read/listened to and what I thought of it. Hopefully this will help me remember.