Media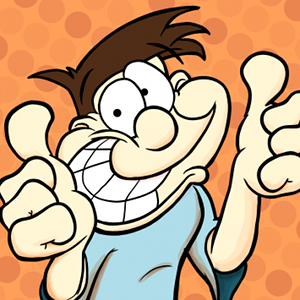 Aug 26, 2019
Google Play Music's recommendations for this post-Abstractions back-to-work day:
Infinity Shred - Forever A Fast Life
Both mellow and heavy. A great album to listen to on my return to work.
Amarionette - Evolution
Melodic post-hardcore, a little funky and mellow, another good choice for this morning. Also, very naughty. Don't put this into your work Slack's #music channel.
Aug 14, 2019
Google's recommendations for the day:
Acres - Lonely World
Melodic and crunchy, a good album for this morning.
Mega Ran - Meyond the Stars: A Mixtape
I don't listen to a lot of rap, but I think I'll be going through Mega Ran's catalog a bit more.
Monarch - Beyond the Blue Sky
Trippy. I was kinda zoning out half-napping when it was on and it was great for that. It'll need another listen when I'm more awake.
The Rocket Summer - Sweet Shivers
Pretty great indie alternative music. Eclectic and interesting. Keep Going is the standout track for me.
Aug 13, 2019
A serious, cautionary tale about the dangers of autonomous vehicles and artificial intelligence.
That's not the synopsis I would give for Maximum Overdrive. This weird Stephen King-directed film is quite the production, that's for sure. 🚛🚛
Aug 13, 2019
Puppet aliens leave a literal arm cannon around for a fan of AOR and Southern Rock to find and, subsequently, go crazy with and start shooting cars and planes and stuff.
Aug 11, 2019
I'm going through Don Broco's albums today and Monday while I do house stuff. They're touring with Trash Boat, but Trash Boat won't be at any of the shows near me. If there was a sad raccoon emoji to rate these albums with, I'd use that. Instead, I'll use the regular raccoon emoji.
Don Broco - Technology
Loud, crystal clear, very dancy, and a great selection of some pretty deep, interesting topics in the lyrics. The U2-inspired "Got To Be You" is amazing. 🦝🦝🦝🦝🦝
Don Broco - Automatic
Big, loud, energetic, and just plain awesome. 🦝🦝🦝🦝
Don Broco - Priorities
A good intro to what this band will eventually become. A bit more mellow than the newer entries, still great. 🦝🦝🦝🦝
---
Also, from Coworker Recommendation Time:
Bon Iver - i,i
Now sure I've ever listened to Bon Iver before but they remind me of TV On The Radio a bit. I think this would make for a good eveningtime/rainy day album/long road trip album for me, so it gets 📺📺📺📺.
---
Sometimes I forget what media I've seen/read/listened to and what I thought of it. Hopefully this will help me remember.