Media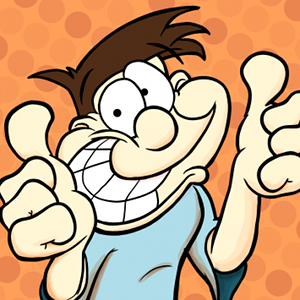 Aug 11, 2019
I'm going through Don Broco's albums today and Monday while I do house stuff. They're touring with Trash Boat, but Trash Boat won't be at any of the shows near me. If there was a sad raccoon emoji to rate these albums with, I'd use that. Instead, I'll use the regular raccoon emoji.
Don Broco - Technology
Loud, crystal clear, very dancy, and a great selection of some pretty deep, interesting topics in the lyrics. The U2-inspired "Got To Be You" is amazing. 🦝🦝🦝🦝🦝
Don Broco - Automatic
Big, loud, energetic, and just plain awesome. 🦝🦝🦝🦝
Don Broco - Priorities
A good intro to what this band will eventually become. A bit more mellow than the newer entries, still great. 🦝🦝🦝🦝
---
Also, from Coworker Recommendation Time:
Bon Iver - i,i
Now sure I've ever listened to Bon Iver before but they remind me of TV On The Radio a bit. I think this would make for a good eveningtime/rainy day album/long road trip album for me, so it gets 📺📺📺📺.
Aug 10, 2019
A few albums that Google Play Music said were like Trash Boat. I will rate them with 🦝 emoji:
The Gospel Youth - Thoughtless
6 track album with enough screaming, melodies, and plenty of emo-y/pop punk-y goodness to get me going this morning. 🦝🦝🦝
TheCityIsOurs - Low
A bit more screamo than I typically go for, but I don't hate it. Would be good background music for an aggressive house cleaning. Yes, I'm old. 🦝🦝
Bad Heaven Ltd. - Strength
A little too lo-fi and shoegaze-y for my tastes. 🦝
Aug 10, 2019
Symbiotes run amok in this film that is also half of the first The Hidden movie. The commentary was good, the film was all right. A few definite gross-out scenes that I'm glad I was not eating during.
Aug 09, 2019
Children of Nova - The Complexity of Light
Very much in the vein of other bands I like (Coheed & Cambria, TREOS), and, as the title says, complex. I'll have to give it another listen, but I like it a bunch.
Lost Years - Amplifier
Solid synthwave, a little darker than I usually like. I give it 1.5 yellow Lamborghinis.
Arcade High - Kingdom
Synthwave-y and video game-y. I give it three quarters put on the ledge of the Gauntlet machine.
The Dear Hunter - Migrant (Deluxe)
It's The Dear Hunter. It's some of the best indie prog you'll hear, and you don't need to listen to 5+ albums to get the full experience like with The Acts or Color Spectrum. It's just this album. Listen to it. It's pretty mellow.
Aug 08, 2019
Amygdalas run amok in a movie I'd put off watching for a while and now wish I hadn't. Couple watching this movie with playing the super hard platformer Celeste and you'll have what I think is a good introduction to some interesting modern neuroscience and some ways to look at and deal with your own issues.
---
Sometimes I forget what media I've seen/read/listened to and what I thought of it. Hopefully this will help me remember.